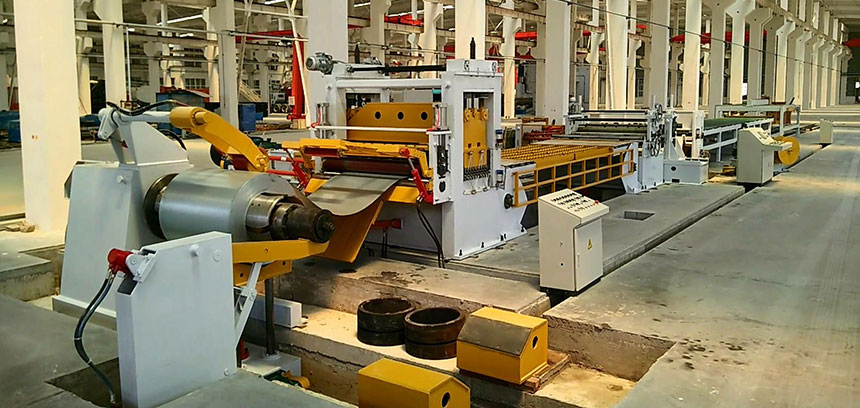 Speed cut to length line
The Cut To Length line is used for processing cold rolled and hot rolled carbon steel, silicon steel, tinplate, stainless steel and other different kinds of surface plated metal.
Production line is mainly composed of entry coil car, Uncoiler, leveler, looping bridge, side guide, servo feeding device, shearing machine, transfer table, stacking device, etc.
The characteristics of this production line are using high power continuous shearing machine, shearing machine running all the time when cut, so cutting fast, response quick; this line also have high degree of automation, high shearing precision, stable and reliable performance, easy operation and maintenance, etc.
SPECIFICATIONS:
Model No.
Thickness
mm
coil width
mm
Cut Precision
mm
Cutting times
pcs/Min
Weight
Ton
Stacking length
mm
CTL 1.2×650
0.2-1.2
100-650
±0.5
28pcs/min
6
250-2000
CTL 1.5×800
0.2-1.5
100-800
±0.5
28pcs/min
8
250-3000
CTL 2×650
0.2-2.0
100-650
±0.5
28pcs/min
6
250-3000
CTL 2×800
0.2-2.0
100-800
±0.5
27
8
250-3000
CTL 2×1300
0.3-2.0
100-1300
±0.5
26
10
250-3000
CTL 3×1300
0.5-3.0
200-1300
±0.5
26
10
250-4000