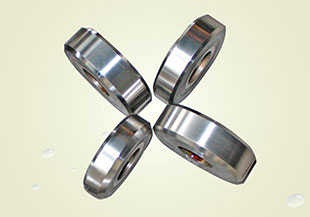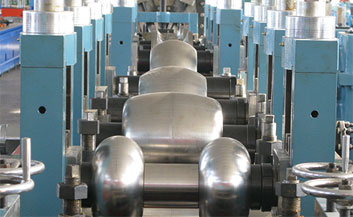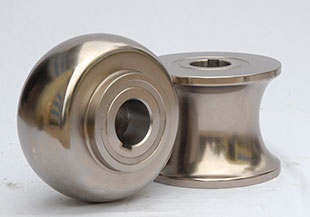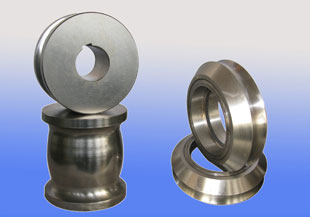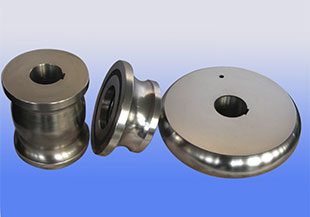 Tooling Rolls
Roller techniques design use CAD software, design the drawing, to confirm the sections profile precision. Rolls are manufactured out of AISI D2, D3 or equivalent steel. Material is annealed, hardened and tempered to get hardness of 60+2 HRc. Rolls profiles are precisely turned at high speed on CNC Turning machine using ceramic tips to get the desired surface finish.
Roll Spacers are made of alloy steel, hardened & tempered and machine finished all over. Faces are ground to maintain the centerline of Tube Mill.
Roll Templates are used for checking the profiles of rollers each time they are profiled. Templates are manufactured of spring steel and EDM wire cut.