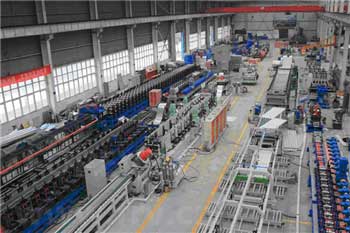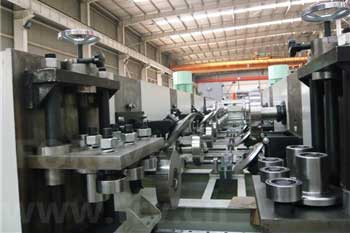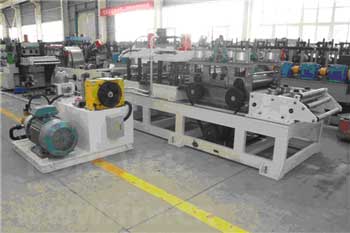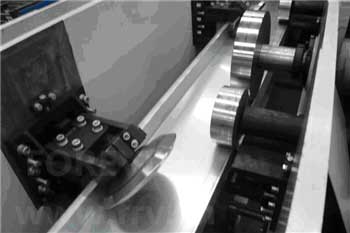 Z Profile auto-quick adjust forming line
Forming machine
For forming the coil to the demands shape and size. Composed by feeding, forming unit, transmission unit, quick adjust unit and frame.
Feeding: for guiding the punched plate in forming machine smooth, composed by horizontal roller, guiding vertical roller and frame. Guide vertical roller can be adjusted by hand wheel easily, adapt to the different width.
Forming unit: cantilever raft structure ,after deal with the stress, processing it overall for ensure the accuracy of the required shape, use for a long time constant.
Transmission unit: forming parts on both sides of the power driven by motor, gear, intermediate gear transmission, on both sides of the roller shaft drive independently;
Size adjust: the purling length and height are adjustable automatically by servo-motor. Composed by reducer, linear guide, screw nut mechanism .Man-machine interface touch screen input parameter control, raft move according to the input value. In a step less adjustment relative to the middle, don't need to change the roller.
FLOW: Un-coiling–leveling–punching &cutting-guiding— roll forming—automatic run out table.