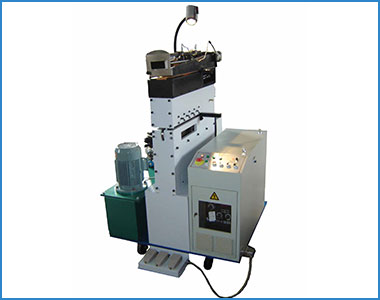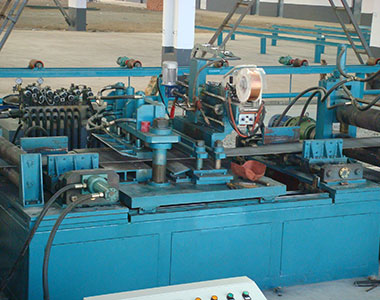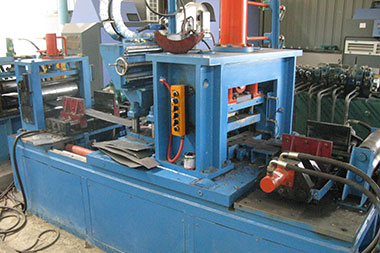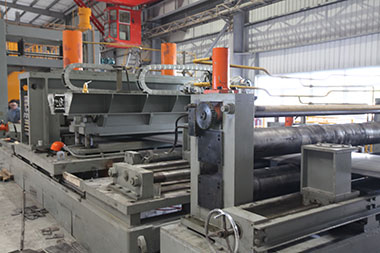 shear & end joint welder
Function
This machine includes hydraulically operated strip cutting and joining by Mig/Arc welder.
Operation (manually)
‐ When the tail of strip feeds into the exit clamp, the clamp is down for clamping by hydraulic cylinder. The leading end of strip comes the entry clamp position, the clamp is down by hydraulic cylinder and start to cut end for welding.
‐ After cutting of both end of strip, the knife lifts up and both edge meets at the welding position. The welding is by manual.
‐ After completion of welding, the both clamps are lifted up and strip goes into the next station. If there is needed for grinding of strip welding area, the operator grinds that area by manual.
‐Welding is done by Co2 welder